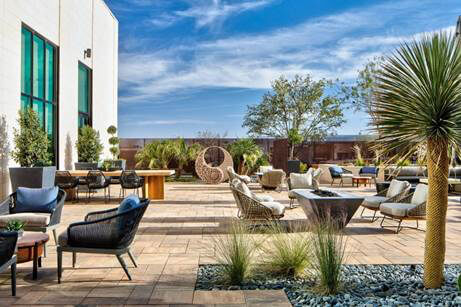 With sculpture sales soaring to more than $860,000 since the City hosted the 27th Annual SculptFest in April 2019, exhibits in Round Rock are proving to be beneficial for both the local community and the artists sharing their work.
Scot Wilkinson, the City's Arts and Culture Director, has placed special emphasis on carving out a successful niche for unique art, including sculpture in Round Rock.
"Bringing art to the community is something I'm extremely passionate about," Wilkinson said. "Public art can be directly connected to how people see and connect with a place, and the work we're doing as a City to emphasize the power of artwork to positively impact the identity of our community is significant."
One of the artists seeing success through the exhibition of her work in Round Rock is Candyce Garrett, who sold five granite sculptures to the Odessa Marriott Hotel and Convention Center in November. One of the sculptures will be dedicated to the lives lost and those suffering from a recent shooting spree that killed seven people and wounded 22 others in the Midland-Odessa area.
Outside of the 51 sculptures on display at public exhibits in community gathering spaces, highly trafficked pedestrian areas and civic buildings throughout Round Rock, the City is also working with local business to place art for public viewing.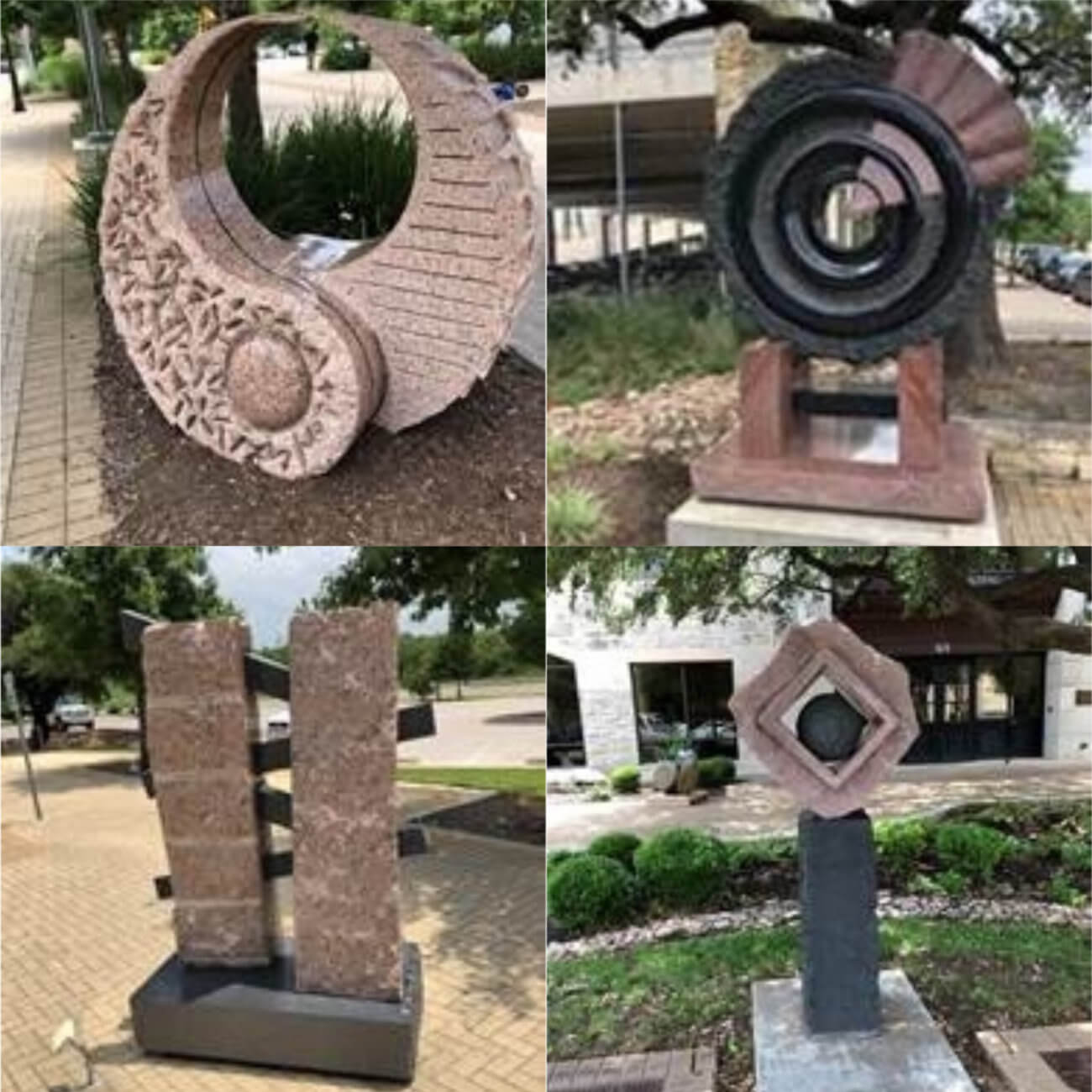 With the support of Round Rock's Art Sculpture Program, artist Cindy Debold was able to recently place her sculpture entitled, "Me, Myself and I" at Baylor Scott and White Medical Center allowing it to be viewed by thousands daily. Her work is a reference to the mind, body and soul. It seeks to symbolize how we, both as individuals and a society are more than we realize.
The City hopes to carry the success of the sculpture program into 2020, an effort anchored by hosting an expanded Sculptfest April 24-26 at Centennial Plaza. The event will celebrate 28 years in existence, and its third in Round Rock by featuring over 60 sculptors from around the country. Sculpture demonstrations, live music performances, a film night, wine stroll, community dog show and more will bring the community together for a full festival of art.